Hellooooo everyone! Can you believe Christmas is less than a week away?! Pretty crazy. It honestly doesn't seem like Christmas was that long ago...
Today I wanted to talk about the true meaning of Christmas, because over the years, we've seemed to get a corrupted view of what Christmas really is about.
---
A lot of people think that Christmas is about big get togethers, Santa, presents, cookies, snowmen, and everything else that falls into the "stereotypical" kind of Christmas.
But none of that is what Christmas is really about. All of that can be fun, but that's not what it's about. What Christmas is really about, is this.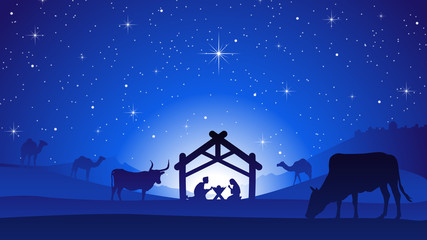 A little baby boy who was born in a manger over 2,000 years ago. A baby born to save the world from it's sins. A baby born to heal those who cannot be healed. A baby born to love the unloveable. A baby born to save those who cannot be saved. A baby born so that we could be with Him for eternity. A baby born to do everything that we cannot. A baby born to show His justice.
That baby boy is Jesus. The Savior, and Maker of the whole world. The one foretold in the old testament. The King of Kings.
He came to earth for us.
Can we even wrap our heads around that? All this material stuff that we've turned Christmas into is fading. It does not last forever. But Jesus is the One gift that will last for all of eternity. Even though Jesus was a gift, He doesn't want any gifts from us. He just simply wants us. He wants our hearts. He wants you! That's what Christmas is really about. Christmas is about Christ. It's not about anything else.
So, let's all take a moment to reflect upon the true meaning of Christmas, Jesus. Before we get all caught up in presents, and everything else the world has to offer on Christmas, remember Jesus. Remember the One gift that tops any other gift we could ever get. Will you give Jesus what He wants for Christmas? Because all He really wants is you. He wants to spend eternity with you. Will you put your faith and hope in Jesus this Christmas? I'd be more than happy to talk to you about what that means in the comments, or on Animal Jam. Let me know!!
---
Here's todays Bible verse!
Luke 2:8-14
8

And there were shepherds living out in the fields nearby, keeping watch over their flocks at night.
9

An angel of the Lord appeared to them, and the glory of the Lord shone around them, and they were terrified.
10

But the angel said to them, "Do not be afraid. I bring you good news that will cause great joy for all the people.
11

Today in the town of David a Savior has been born to you; he is the Messiah, the Lord.
12

This will be a sign to you: You will find a baby wrapped in cloths and lying in a manger."
13

Suddenly a great company of the heavenly host appeared with the angel, praising God and saying,
14

"Glory to God in the highest heaven,
and on earth peace to those on whom his favor rests."
God made you. Uniquely. Beautifully. Intentionally. Purposefully. Wonderfully.